It's Friday once again which means it's time for me to get do some imaginary casting. Apologies that I missed last week's Fancast Friday! Life has been getting in the way :(

The book of choice today is The Night Circus by Erin Morgenstern. This novel has been optioned for a movie by Lionsgate/Summit, but so far there has been no movement on it and it's still in development as of the last time I checked. I think it would make for a visually stunning movie.

You know the drill by now, sometimes my casting choices may not reflect that character a hundred percent accurately to the looks and appearance that are probably stated in the novel. I'm going by the kind of character appearance I pictured while reading so some features may be totally off.
While it may not have been my favourite book, I really liked a few of the characters and there's so many that I just want to include. Alas, this post would be the length of a Harry Potter book if I did. So, I'm splitting all the key character castings into two parts. In this post I'll be casting Celia, Marco, Hector and Isobel. The next post will feature Poppet, Widget, Bailey, the Burgess sisters and Chandresh. Here's Part One!


Emilia Clarke
is my first pick to play the beautiful illusionist Celia Bowen.
The British actress is most recognisable when she dons a blonde wig to play Daenerys Targaryen in HBO's hit
Game of Thrones
.
She's soon to appear in the upcoming Terminator Genisys as Sarah Connor, but I imagine her Thrones schedule keeps her busy as she hasn't appeared in a multitude of projects just yet.


For me, she fits the image of Celia that I had in my head and as a huge Thrones fan, I can say that she is a talented actress.
I think a The Night Circus movie would be a great project for Emilia and I know that she would pull off Celia's character as easily as it for the illusionist to preform her tricks.
My second choice for Celia is English actress Felicity Jones
.
I didn't have many fancasts in mind for Celia originally, just the standard ones that seem to be popular amongst the book's fandom. But after watching The Theory of Everything, I completely fell in love with Felicity and her acting. She gave a stellar performance as Jane Wilde/Hawking and I would love to see her in some more films. I know she had a minor role in The Amazing Spider-Man 2, but The Theory of Everything has probably been her big breakout role to date.


She is absolutely beautiful and the more I think about her playing Celia, the more I'm convinced she'd be perfect for the part!
I've seen her fancasted in a ton of
The Night Circus
related posts on Tumblr, but
Gemma Arterton
is another person I would like to play Celia Bowen.
Aside from the obvious fact that she's painfully pretty, I've mentioned before that Gemma is a fantastic actress and person.


She's fun, entertaining and really sinks her teeth into her characters and makes them as believable as possible. She's played an innocent farm girl in Tess of the D'Urbervilles and the coveted of role a Bond girl. You can be sure if any actress could bring the terrific illusionist to life, it's Gemma.


He checks all the boxes of the Marco I had pictured in my head and I don't think he's that far off the book description.
He's starred in The White Queen as King Richard III and also had a role in Sky's Moonfleet.
He's a charming little known actor of which I'd love to see more of. So could the powers that be at Lionsgate and Summit please cast this man!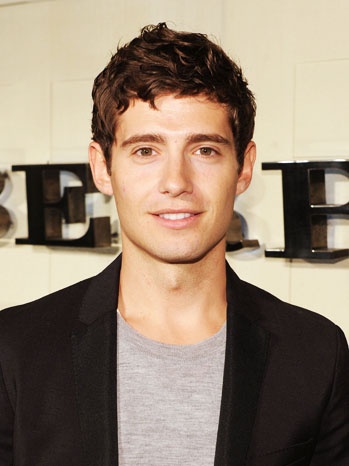 So if it can't be Aneurin? I'd have to choose English actor
Julian Morris
.
He has a had a recurring role in ABC's
Pretty Little Liars
as the handsome Dr. Wren Kingston. Also, he made an appearance in
Once Upon A Time
.
In my eyes he is an incredibly underrated actor and deserves to be in more films and shows which is why if Summit/Lionsgate can't cast Aneurin, I'm calling on them to cast Julian.
He'd make for a charming Marco and I can already imagine him delivering those smooth one liners perfectly.
Hector Bowen is Celia's father and great magician Prospero the Enchanter. A popular fancast for this character is
Gary Oldman
.
Now, don't shoot when I tell you that I'm not overly familiar with his work. I can see that Gary Oldman has starred in many a film, so many that he needs his own separate filmography page on Wikipedia. (That's how you know you've made it). Upon reading it, I've noticed I have seen a few of the projects he's starred in.


I've picked him for Hector after I'd seen him fancast around various sites for mysterious and sweary The Night Circus character.
OK, don't roll your eyes at me. I'm sure this second Hector fancast will have you a little puzzled, but allow me to elaborate.
If you haven't seen
Oz the Great and Powerful
, watch that and then come back and tell me that
James Franco
wouldn't make a perfect
The Night Circus
character. He was impeccable as Oz and he's rather kooky and eccentric in real life which means he'd fit right in with the magical world this novel is set in. Not to mention, he's easy on the eyes.
I can't entirely re-call Isobel Martin's appearance in the book. So, I'm just going to list some actress who I think could play
The Night Circus
' resident fortune teller.
The first actress that springs to mind is
Jenna Coleman
. While I do adore her sense of style and she seems really lovely, I'm not overly fond of Jenna as an actress. She's good, don't get me wrong, but I think she over-acts sometimes and I think that's partly due to the fact that I don't think she gets given very good writing on
Doctor Who
.
Anyhow, she fits the image of Isobel that I was imagining in my head. I've stumbled upon several of her audition tapes before where her acting has been rather good and she's great at fake crying. Isobel's got quite a sad, tragic story line that I think Jenna may be able to pull off if she gets an excellent script.
Another actress who I think could portray Isobel is the stunningly beautiful
Yael Grobglas
. She's an Israeli actress who is little known and has had parts in CW's
Reign
and
Jane the Virgin.
What's brilliant about Yael and why I'm drawn to her playing Isobel is that she did the impossible on
Reign
. Her character Olivia D'Amencourt was initially this bratty character who I wanted to get killed off so badly because she was an obstacle in the way of Mary and Francis' love, but towards the end of the season when Olivia made a reappearance after an injury, she was likable, lovely and I wanted her to stay. It's the same thing with Isobel. I hated her with Marco as I felt she got in the way of Celia and Marco, even though they had yet to meet. However, I loved Isobel's readings and by the end of the book I thought she was a sweet character.
That's it for Part One of
The Night Circus'
Fancast Friday. Watch this space for Part Two where you'll see my top picks for Poppet, Widget, Bailey, Chandresh and the Burgess sisters! Let me know who you'd cast for
The Night Circus
!
Hope you a have a great day!
Until next time,
Samantha
GoodReads | Twitter | Tumblr | Instagram