Another Friday, another fancast. This time I'll be doing some imaginary casting for the actors that I'd like to see play some of the characters from Cassandra Clare's bestselling book series
The Infernal Devices
, if it gets made into a TV show or film. Again, I feel like
The Infernal Devices
would fair better as a television series because of how much detail would be needed to do the plot justice.

I'd like to point out that sometimes my castings may not be a hundred perfectly true to the looks and appearance that are probably stated in the novel. I'm going by the kind of character appearance I pictured while reading so some features may be totally off.
I'm calling this part one as
The Infernal Devices
has many characters that I love and have images of in my head. Part Two (could possibly bleed into a third part) will include characters like Charlotte, Henry, Jessamine, Sophie and the Lightwood brothers. But Part One will focus on the main three; Tessa, Jem and Will.
Please understand that this was very hard for me to fancast as the books are so dear to my heart. Sadly, I don't think any actor or actress is going to live up to the images of these characters I have cultivated in my head. But these are actors and actresses that I like and trust wholeheartedly with these precious shadowhunting characters.
Search the internet for Tessa Gray and you'll find endless Tumblr graphics and fancasts with the likes of Astrid
Bergès-Frisbey and Kaya Scodelario as Theresa. Despite the fact that Astrid has the perfect fit for Tessa looks-wise, there is a language barrier as Astrid isn't fluent in English which is why I won't be featuring her in this fancast and Kaya Scodelario is fancasted as every YA character that is a brunette and I honestly never saw her as Tessa while reading.
Gemma Arterton is my ideal actor to play the part of The Infernal Devices' American warlock, Tessa Gray.

Some could argue that she doesn't fit Tessa a hundred pecent appearance wise and that is true, but that doesn't really matter.

She's an incredibly underrated actress who has wowed in productions like Tess of the D'Urbervilles, Quantum of Solace and St. Trinians. Tessa is sixteen in Clockwork Angel, the first book in the series, and despite being thirty, Arterton still pulls off playing young girls believably.
My second pick is Irish actress
Sarah Bolger
. She may not be a household name, but she has several impressive film and television credits under her belt.

This includes HBO's
The Tudors
where she played Mary Queen of Scots proving that she can rock period clothing, a quality that is needed when playing our female protagonist. She's also donned regal gowns to play Princess Aurora in ABC's
Once Upon A Time
.

Doing period shows with fancy old fashioned costumes makes Sarah easy to visualise as Tessa aside from the fact that she's absolutely beautiful. Also,
The Mortal Instruments: City of Bones
movie adaptation featured Sarah's on-screen father from
The Tudors
. A certain Jonathan Rhys-Meyers who appeared as Valentine and somebody I'd really like to see play Mortmain. (He's good at being the villain!) Coincidence? I think not!
This is probably the hardest for me to fancast because I love Will Herondale with all my heart and I will continue to love Will Herondale for the rest of my life. Let's pretend that the end of Clockwork Princess was a bad dream, OK? But in all seriousness, if they do make The Infernal Devices for the screen, there's only one person I want as Will Herondale because I have every faith that he would do the character justice.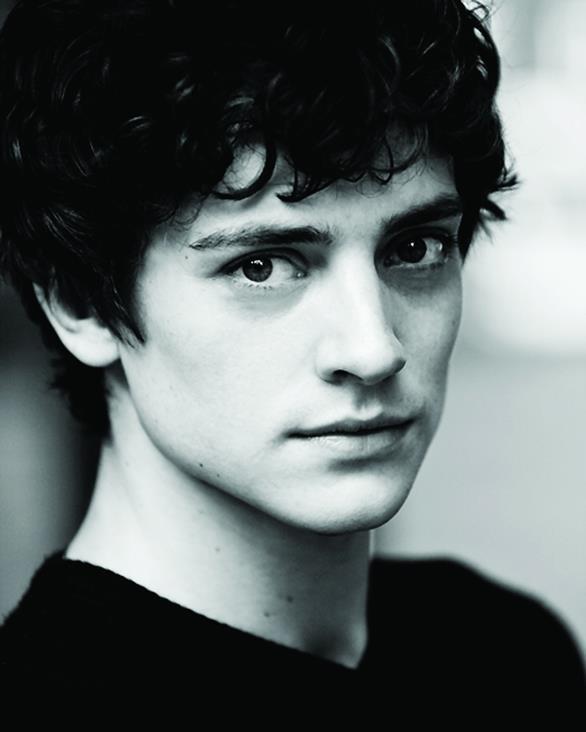 And that guy is
Aneurin Barnard
.
I used to be convinced that Douglas Booth or Aaron Taylor-Johnson would be good choices for the role of Will. (Both of which are fully capable of the role and would do a fine job, might I add!) But boy, was I wrong. I blame Tumblr for influencing me too much.
However, I discovered this actor through BBC's
The White Queen
and immediately fell in love.
Not only does he look the part of Will Herondale. Black hair, bright eyes. Do you want to know the best thing of all? He's Welsh! No need to fancast all those handsome English chaps and cross their fingers that they can pull off a Welsh accent convincingly without sounding like a stereotype when you have a perfectly dashing and talented Welsh actor already.
He can sing
AND pull off period costumes like it's nothing.
Recently I watched
Kingsman: The Secret Service
and I have to say that I have fallen in love with another Welsh actor called T
aron Egerton.
While Aneurin remains my number one, I think that Taron would make a pretty good Will too!
So, Constantin, or whoever has committed or bought
The Mortal Instruments
franchise and plans to maybe buy the rights to
The Infernal Devices,
if you don't cast Aneurin Barnard or Taron Egerton then you're making a big mistake and breaking this poor book blogger's heart in the process.
I think my biggest concern with The Infernal Devices being adapted for the screen is that I don't want Jem Carstairs to be whitewashed. Sadly, a lot of POC characters end up getting whitewashed. Just look at what happened regarding Katniss' casting and the casting of Tiger Lily in the new Peter Pan.
Especially seeing as Jem, Will and Tessa are likely to be interpreted as a muddly love triangle on screen it would be disheartening to see them whitewash Jem's character in order to gain viewers which I know has happened in the past. It was refreshing to see John Cho play a romantic lead in the short lived ABC sitcom
Selfie
and it would be even lovely if we could see more POCs play starring roles.
Rant over - Here is my choice for Jem Carstairs. Now, I know the actors I picked for Will and Tessa aren't really on the fandom's radar or up there with a
ll the big choices used for graphics. However, I adored the casting of
Anthony Neeley
as Jem that I just had to use him. Even if he is one of the most popularly used fancast for the yin-fen fending violinist.
So, I'm going to make another plea to Constantin or whoever plans to adapt The Infernal Devices to cast Anthony, Gemma and Aneurin. I will bake those casting directors cookies for a year if they do!
So that's the end of Part One of The Infernal Devices' Fancast Friday. Keep checking for Part Two where you'll see my top picks for Henry, Jessamine, Charlotte, Sophie, Gideon and Gabriel! Let me know who you'd cast for The Infernal Devices!
Hope you a have a great day!
Until next time,
Samantha
GoodReads | Twitter | Tumblr | Instagram