Due to extenuating circumstances I have been a tad MIA with my posting, but I promise you that I am alive, well and back blogging!
A lot has happened since my last non-bookish ramble. This has included the rather chaotic experience that was relocating to a new house, the tough decision of pulling out of college until September and a television show. Not to mention the fact that I was sans internet for almost half a month which left me a lot of time to catch up on reading and also plan what I'm going to do with this blog.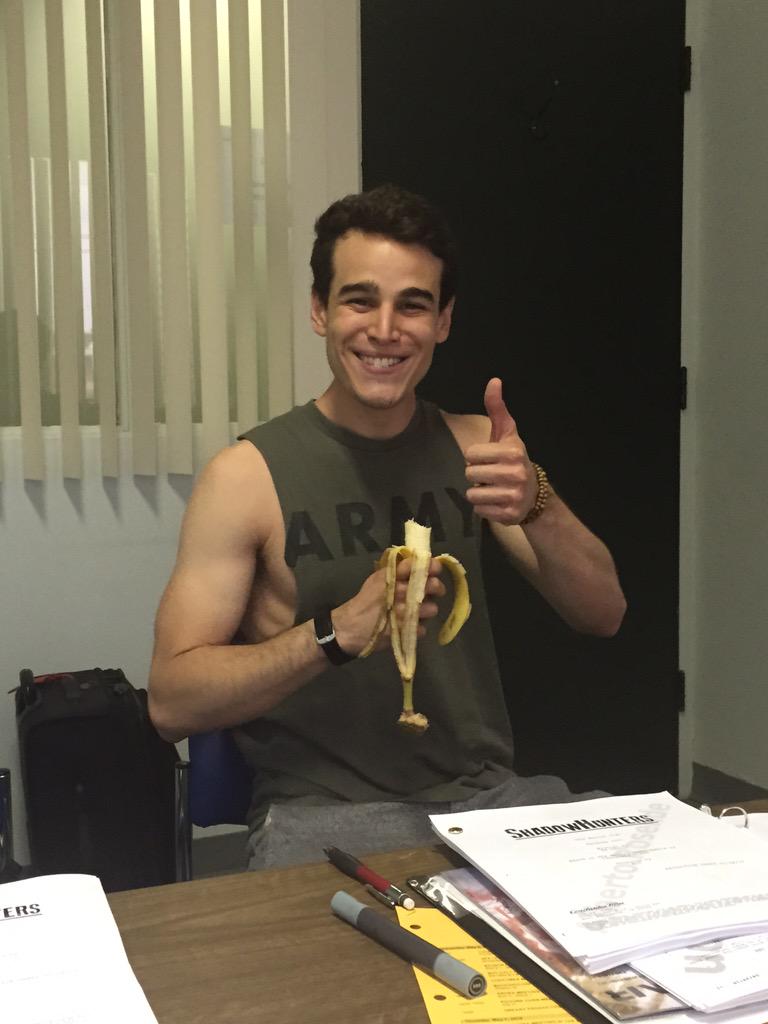 Bananas = the perfect Daylighter snack!
Behind the scenes of training with Alberto.
Shadowhunting ain't easy!
Firstly, I'm sure mostly everyone in the book community has heard the exciting news that Cassandra Clare's best selling
The Mortal Instruments
is heading to the small screen. The exploits of Clary and Co will now be an ABC Family series called
Shadowhunters
set to air at the start of next year. My
Scorch Trials
homegirl Katherine McNamara will be playing our redheaded firecracker Clary Fray with
Vampire Academy
's Dominic Sherwood as Jace. I'm most excited to get to see Alberto Rosende in action as Simon Lewis along with
Reign
's King Henry Alan Van Sprang as Valentine and dancer Harry Shum Jr as the ever-so-glittery Magnus Bane. Filming begins in Toronto in less than a fortnight! Let's kick some demon ass, guys!
As far as books go, in those dark, dark days with internet I managed to get through a small handful of novels which have been on my TBR page for what feels like forever. So I have
plenty
of reviews coming up. I know I haven't done Fancast Friday in awhile but I can assure you that it is still happening and will continue to be a feature on the blog.
Thank you for sticking with me throughout the blog's dry spell bookish friends! Get all the news about ABC Family's Shadowhunters
on Twitter
@ShadowhuntersTV
Hope you have a great day!
Until next time,
Samantha