Thank you to Little, Brown for sneaking in one last proof in 2017. Abbi Waxman's The Garden of Small Beginnings publishes on 22nd February 2018.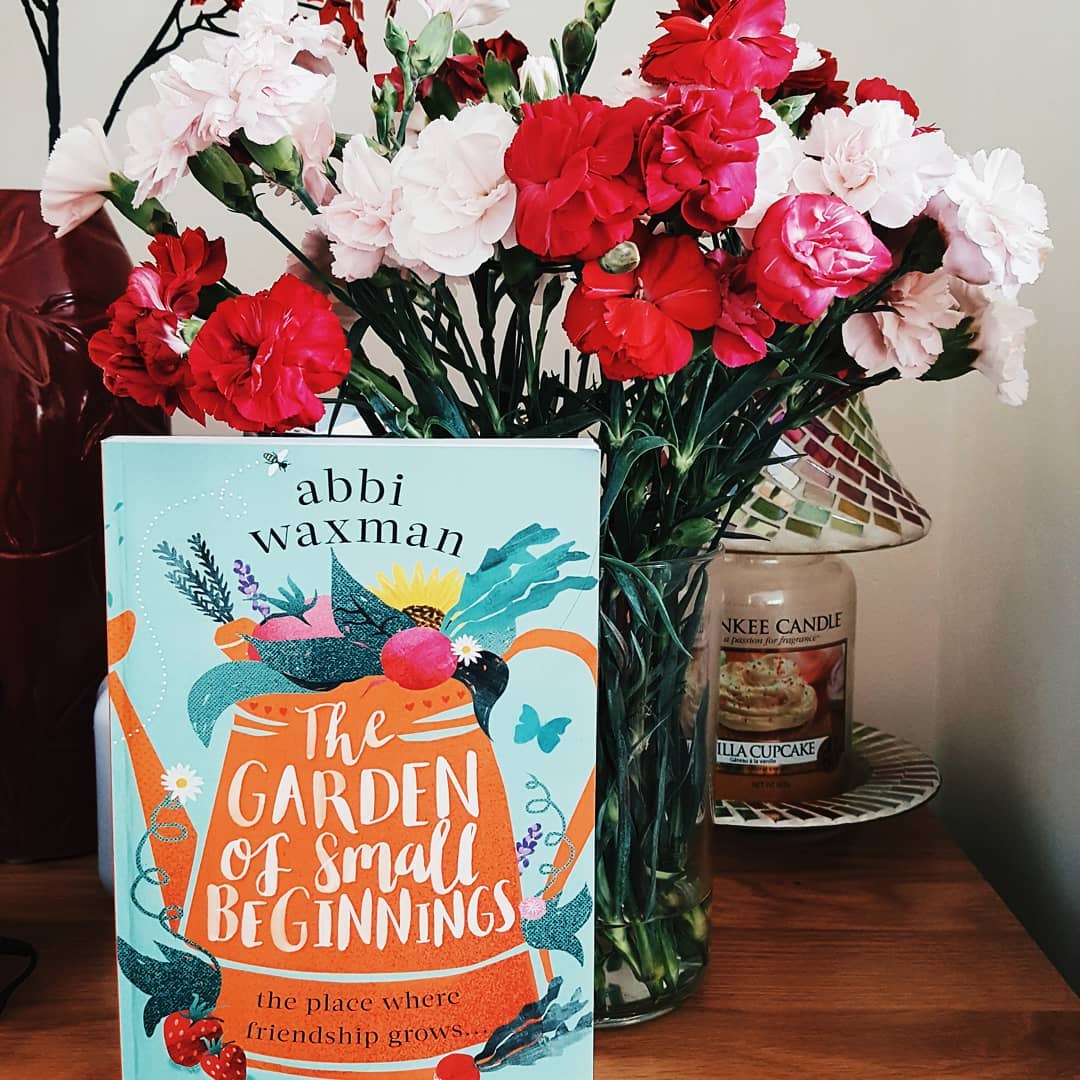 In the three years since her husband died in a car accident, Lili has just about managed to resume her day-to- day life as a single mother and successful illustrator. She can now get her two girls to school, show up to work and watch TV like a pro. But there's still the small problem of the aching loss she feels inside.
When she's commissioned to illustrate a series of horticultural books, and signs up to a weekly gardening class, finally her life starts to blossom again. The class provides Lili with a new network of unexpected friends – friends with their own heartaches and problems – and, maybe, another chance at love.
BUT SOMETIMES THAT'S JUST WHAT HAPPENS, RIGHT? LIKE ONE DAY IT'S WINTER AND EVERYTHING IS BROWN, AND TWO DAYS LATER IT'S SPRING AND EVERYTHING IS BURSTING INTO BUD AND FLOWER ALL AT ONCE. ONCE NATURE GETS AN IDEA IN HER HEAD, SHE TENDS TO RUN WITH IT, NO?
We're barely a month into 2018 and I've already found a strong contender for Book of the Year in the form of Abbi Waxman's The Garden of Small Beginnings. I hope all the books I read this year are going to be as incredible as this.
At first glance, it's probably easy to brush it off as your typical Chick Lit novel. However, upon reading, you instantly discover that it's much more than that. Sure, there's the promise of a possible budding romance between Lili and the dashing gardening class instructor, Edward, but the main focus is Lili's battle with grief which was something I found surprising for novels of this genre and it was actually really refreshing to see. Waxman handled their blossoming romance wonderfully, touching and hinting towards it, but not making it the real focus point and choosing to place the spotlight on Lili's personal growth and journey towards moving on.
The Garden of Small Beginnings deals with some heavy subject matters and Waxman's musings on the emotional rollercoaster that is learning to cope with grief are extremely profound and honest. Perhaps it's because I lost my father two years ago, but I found those passages incredibly relatable. To those who haven't experienced grief, it's difficult to deal with and everyone's journey is entirely different. While reading and crying my eyes out, I would be thinking "Yes, exactly! She gets it!". There's such a real honesty to how Waxman writes about grief and losing someone that I had to keep reminding myself that I wasn't reading a memoir.
However, for every teardrop I shed, Waxman was also able to make me laugh. The characters in The Garden of Small Beginnings are what make the novel as heartening. Whether it was Lili's kids or the gang at the gardening class who become unlikely friends, each character is well fleshed out and as we start to learn more about them, we invest in them and adore them like they're family. Don't get me started on how emotional I got about Gene near the end! Another thing that was brilliant was the friendship between the female characters in this novel. From Lili's sister Rachel, to Angela, to Eloise, to Frances, even to Gene's wife Isabel, all the women are so supportive of each other in The Garden of Small Beginnings. Usually in novels of this genre, there's the female protagonist and the one best friend and every other female comes across as sour, but not in Waxman's book! Like their plants, the ladies grow with every interaction and it's such a joy to read.
It was nice to start the year off with something uplifting as I'm usually immersing myself in brutal murder mysteries. I do think that you have to be in a certain mindset and place in life to really appreciate the beauty of Waxman's novel. And it is a truly beautiful piece of literature. The ending is optimistic, full of hope for Lili and in a way, I think The Garden of Small Beginnings sends a message to its readers too. A message that there's always hope for the future and despite grief, we must always look forward.
It's an emotionally charged read, but still manages to be charmingly funny. And if that's not enough to convince you, there's some gardening tips at the beginning of each chapter. While I don't necessarily have the greenest of thumbs (I, like Waxman's Roberta, am terrified of worms), I'll be sure to forward on these tips to my mother who loves gardening.
With Waxman's colourful array of characters and insightful writing, The Garden of Small Beginnings was a delight from start to finish.
The Garden of Small Beginnings is out on February 22nd. Pre-order it on Amazon here.
RATING
★★★★★