Society hostess, Clarissa Dalloway is giving a party.
Her thoughts and sensations on that one day, and the interior monologues of others whose lives are interwoven with hers gradually reveal the characters of the central protagonists. Clarissa's life is touched by tragedy as the events in her day run parallel to those of Septimus Warren Smith, whose madness escalates as his life draws toward inevitable suicide.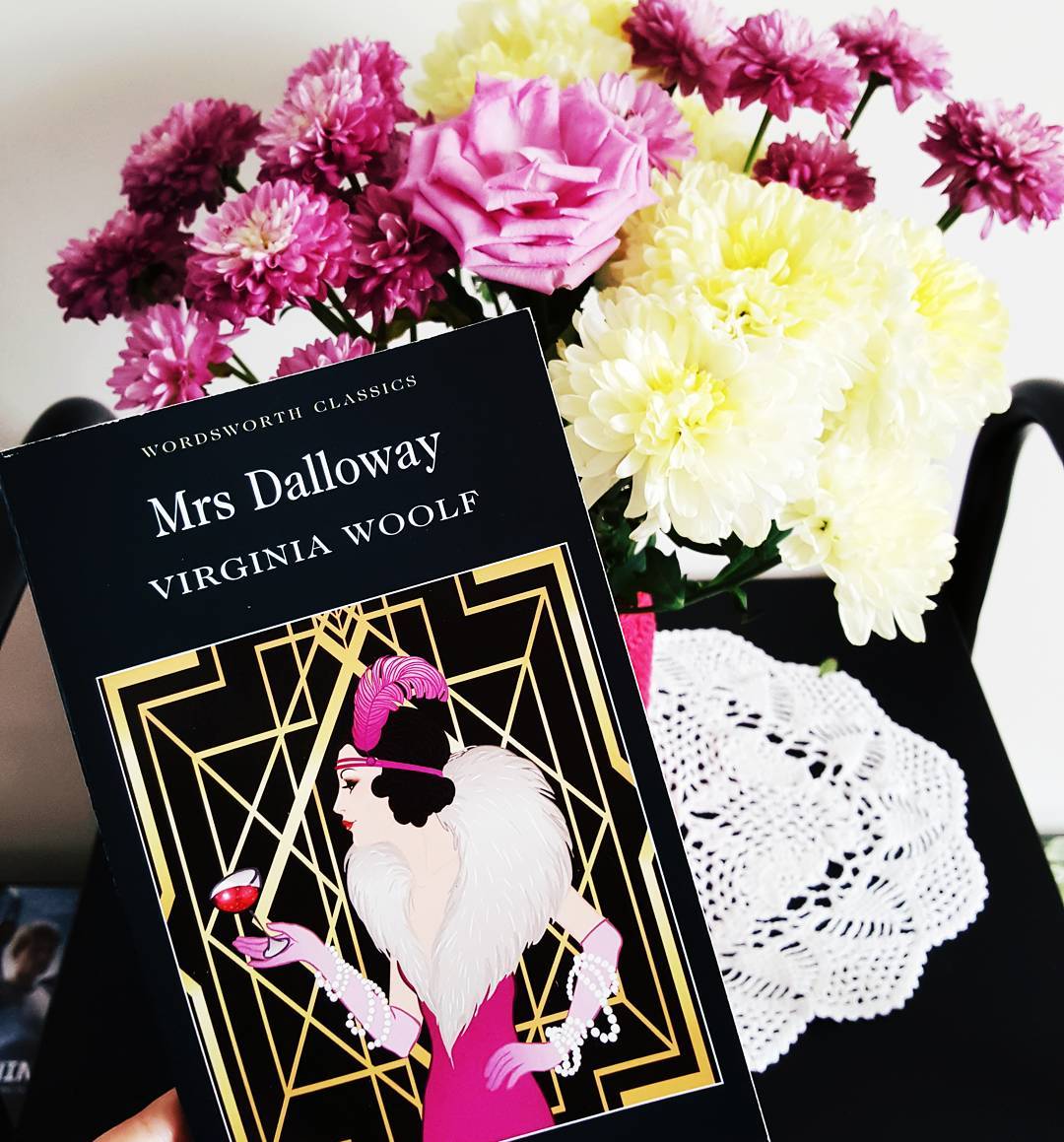 SHE FELT SOMEHOW VERY LIKE HIM — THE YOUNG MAN WHO HAD KILLED HIMSELF. SHE FELT GLAD THAT HE HAD DONE IT; THROWN IT AWAY. THE CLOCK WAS STRIKING. THE LEADEN CIRCLES DISSOLVED IN THE AIR. HE MADE HER FEEL THE BEAUTY; MADE HER FEEL THE FUN. BUT SHE MUST GO BACK. SHE MUST ASSEMBLE.
Having needed to revisit Woolf's Mrs Dalloway for my degree and having dived into it much deeper than I did at EPQ level, I thought it only pertinent to write a real review about how I found it now that I better understand the story's complexities and can give it thorough consideration.
My first reading of Mrs Dalloway years ago was difficult. Woolf's stream-of-consciousness style of writing, the shifting of perspectives and having to wrap your head around the fact the entire novel takes place over the course of one single day is a lot. Sections drag and the overload of details can be dizzying. It's really not a novel you can consume in one go! Believe me, I tried and that only resulted in a horrendous migraine.
However, I found working through each paragraph slowly (with the trusty help of LitCharts' annotations) allowed me to break Mrs Dalloway down into something more digestible and then I could really appreciate the beauty of Woolf's writing. I was able to fall in love with the novel and, dare I say it, I think it will creep onto the list of all-time favourites (Nothing will ever beat Du Maurier's Rebecca though!).
I initially only looked at Woolf's Mrs Dalloway through the lens of someone researching mental health in literature. PTSD wasn't even formally recognised at the time Woolf was writing and her portrayal of post-traumatic stress disorder in World War I veteran Septimus Warren Smith is not only tragic and tear inducing, but also rather groundbreaking. As much I love the anticipation of the Bourton trio's reunion, it is Septimus' battle with PTSD, the horrific attitudes of the doctors treating him and the dutifulness of his wife Rezia that are the true heart and soul of Mrs Dalloway for me. In fact, I feel the novel really suffers to keep its life after we lose Septimus.

That being said, I am obsessed with the way Woolf writes about London. It feels both nostalgic, but familiar to me as a Londoner now. Of course, Clarissa's world is high society London and Woolf's glimpse into old English tradition against the emerging modern age is fascinating. I feel an affinity Woolf and Clarissa; this need for the privacy and individuality of the soul alongside a desire to be in the city, to be around people.
I promised I'm not just singing its praises because Dalloway Terrace, named after Woolf's book, is one of my favourite spots in London! Mrs Dalloway really is a terrific read, but it is one of those gems of literature that you have to spend quite a bit of time polishing to fully appreciate its beauty. It takes quite a bit of swotting, an occasional dive into the footnotes or the internet for clarity on certain passages and also a huge amount of soul-searching. It may even take two reads as I was only able to truly lose myself in Woolf's lyrical writing the second time around, but I promise it's worth it!
RATING
★★★★★